Gratitude Daily
Appreciate the good things for a more joyful life
Course begins November 2, 2o15.

Are you in an end of Summer slump?
Act now!
It's time to focus on the good stuff and make a positive change.
Sign up today for just £47
Do you find yourself feeling a little flat, but you are not sure why?
Do you listen to the daily news and feel your heart sink?
Isn't it time we all started appreciating and sharing the good things in life?
2015 can be your year to embrace feelings of joy and optimism.
Gratitude has been proven to raise your serotonin (feel good hormone)
levels and make you happier!


WOULD YOU LIKE TO RAISE YOUR LEVEL OF GRATITUDE AND IN DOING SO…
Improve your health and relationships
Cope better with stress
Feel happier and more connected
Shift your mindset from scarcity to abundance
Increase mindfulness
Sleep better
People who have taken part in this course in the past have experienced some real and long-lasting shifts. They have also made some life-long friends. We had a little reunion of some of our first Gratitude Daily group last year.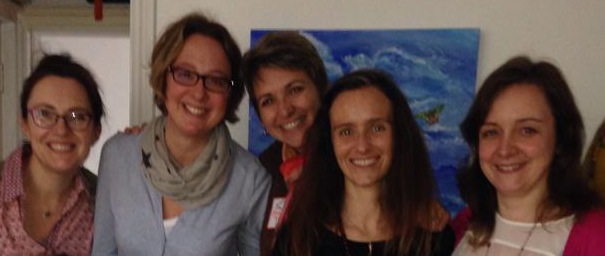 On a personal note… formulating my gratitude practice and sharing it with friends was one of the most uplifting things I have done in recent years. Gratitude Daily began in February 2013 when I sent daily prompts to my friends and created for us a secret Gratitude Group. The level of support, connection and sharing within this group of wonderful women from all over the world took me by surprise and created a desire to share the experience with a wider group of women. I have run the course several times since with a new group of people to enjoy the share their experiences and celebrated their good feelings as their gratitude practice became a life-enhancing habit. Discoveries were made and new friendships formed on every occasion.
Now, after a long break, I am opening a new Gratitude Daily group for you… it will be filled with information, quotes, ideas and exercises that I have discovered and tested over the past few years and is a wonderful way to celebrate this time of year as Summer ends and the colder months begin. Will you join me in formulating a gratitude practice and inviting more joy into your life this Winter?
Sign up and appreciate the good things for a more joyful life now.
Just £47!
Who is the facilitator?
My name is Julia Elmore. I am an artist, workshop facilitator and coach with five years of experience leading the Interpreting Collections programme at Pallant House Gallery; running creative workshops for women and children in London and working with bestselling author John Williams on his Screw Work Let's Play Academy and as a Genie, supporting players on the 30 Day Challenge. I have been running online courses for a couple of years now and I get a real thrill from the lasting connections that occur within these groups.
What will I get?
You will receive daily prompts in your email inbox for 21 days and an invitation to join our secret Facebook group. Prompts will include inspirations and exercises to help you formulate a daily gratitude practice that feels right for you as well as examples of how other people have cultivated a gratitude practice to fit into their daily life. You will be invited to post your own daily gratitudes and comment on other people's gratitudes in our confidential Facebook group. Developing a gratitude practice will affect your daily sense of well being and last a lifetime.
When does it start and end?
The course begins on November 2 and runs for three weeks. On completing the course, you then have the option of joining our Gratitude Graduates Facebook group as an ongoing place to share your gratitude with others who have done this course.

Do I have to participate daily?
No, it is not a requirement, but you will get more out of the course if you put more in. Committing to a daily gratitude practice takes just a few moments out of your day, but the benefits are huge. Try it!

Who is this group for?
Anyone wishing to up their joy and gratitude and connect with others. You do not need any experience and there are no formal requirements for joining, just a desire to connect and formulate a gratitude practice. Come on in…

If you have any other questions, please contact me.
With love,
Julia x
Justina Hart, UK
"The gratitude practice and the support group created by Julia helped turn a good year into the best one I can remember." 

Laura Bevan, London
"It is a great experience to be able to find and express the positives of each day with like minded people. Especially when we are surrounded by negatives in daily life. Very uplifting, supportive, and fun."

Sue B, London
"In a mad crazy world, the gratitude group has given me a place of tranquility, positivity and TRUST. I am a better person because of it."
Sarah L, London
"My gratitude sharing has filled me with a sense of not being alone – knowing that others understand and appreciate my triumphs and tribulations."
Sheelah Turner, United Arab Emirates
"You start to realise just how much there is to be thankful for every single day. It made me stop to appreciate the small things." 

Brigitte Gleissner, Seattle
"The daily gratitude group has blossomed into a magical space of sharing our minds and hearts. Thank you, Julia, for creating this space for us and being a compassionate and engaging facilitator."
Personally, I found that in recapping on the things I was grateful for at the end of each day meant that I slept better, lived more appreciatively in the moment and in expressing my gratitude to those around me, felt more deeply connected.
THIS IS YOUR INVITATION to a more joyful, wholehearted life… to formulating your own gratitude practice and sharing all of the good things in every day with a group of appreciative new friends. I am throwing the group open to strangers (friends I haven't met yet), you can SIGN UP NOW for just £47.